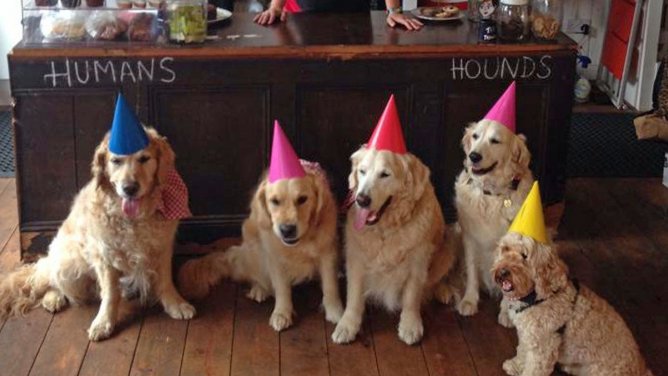 Quirky English Cafes To Visit
May 30, 2016
---
This unusual mash-up of influences describes itself rather mysteriously as a "lifestyle space". It takes the form of a restaurant serving traditional Korean food, a cafe/bakery offering fresh coffee and pastries, and a 1950s-inspired hair salon all wrapped into one. The concept is an experiment by stylist and director Ki Lee, who has since expanded the hairdressing business to a small chain, but the cafe keeps evolving too and is well worth a visit.
Offering an unusual concept, this Russian cafe provides unlimited cups of tea as well as biscuits for customers no matter how long they stay – you just pay for the time you're there. The fee is only a few pence per minute so you can pay hardly anything for a quick drink, and even if you stay for an hour or two you're only spending a few pounds.
This is the original although there are more cereal-focused cafes popping up around the country. At the Cereal Killer cafe there are countless combinations available to tuck into, with an international range of cereal including rare flavours from the US and other countries. There are also tons of toppings and more than ten choices of milk so whatever your requirement you can enjoy breakfast here all day.
Over a century old already, this cafe was originally built as a public toilet in the Victorian era and re-opened in 2013 with many of its original features intact, including porcelain urinals that have been fitted with tables and seats to transform them into booths where you can sit and enjoy a drink. Even the original water tank for flushing is still in place, as well as authentic bathroom tiles and classic lighting making it a great place to visit if you want some historical background along with your coffee.
A couple of years ago the first cat cafe opened in London, where visitors can book a slot in advance and visit the cafe for drinks, cakes and other snacks while playing with friendly cats. Now across the UK there are several new cafes offering a similar service, with different themed days so you can enjoy different treats while visiting the cats.
Dog Cafes
We don't know of any cafes where you can be surrounded by dogs just for fun, but there are plenty of venues where you can enjoy a trip with your own pet dog. For example, Scooby's Boutique Coffee Bar in London offers a range of meaty treats that might not appeal to humans, but dogs love them, especially when surrounded by other furry friends. Fortunately in addition to a full range of canine food and drink, there's another counter offering fresh snacks and coffee for owners too.