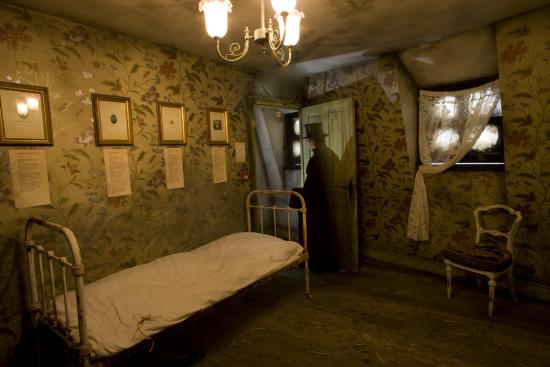 Unusual Museums To Visit In London
June 17, 2016
---
221b Baker Street, London is the famous address of Sir Arthur Conan Doyle's fictional Victorian detective, Sherlock Holmes, but of course the address itself is very much real. In fact, thanks to its iconic status due to the popularity of the famous stories, the building has been granted special protected status and remains immaculately maintained as a museum dedicated to Sherlock Holmes.
In-keeping with the mystery/detective theme, the museum devoted to the history of Jack the Ripper is also well worth a visit when you're in London. It reveals a huge amount of detail about crime in 1880s London, and not only can you explore re-created Victorian crime scenes inside the museum, but you can also take a guided tour of the real-life locations from Traders' Gate at Tower Hill.
The Cartoon Act Trust was founded with the intention of documenting and preserving the best cartoon art to come out of the UK, and after touring various exhibitions it finally found a permanent home in London just a decade ago. Now its various galleries contain memorabilia and richly detailed accounts of history from the past and present of British cartoons. For anyone interested in classic comic strips, political cartoons or even the work of Victorian cartoonists and earlier, this is an essential place to visit.
One of the strangest of London's great selection of museums, this operating theatre (Europe's oldest surviving example) is built inside the roof of a traditional English church in Southwark. This was actually the central point of St Thomas' Hospital in the 1800s so in a sense this was perfectly logical, but now we are left with a remarkably unusual piece of history which has fortunately been preserved as a museum for over 50 years. The majority of the surgery that took place here was done before the advent of anaesthetics, which makes for a frightening thought as you look around this fascinating location.
This quirky museum is home to a vast collection of magicians' memorabilia from across the ages. It is one small part of the Magic Circle Venue, which includes the famous theatre where all the great 20th century magicians performed and served as the location for meetings of the Magic Circle society since its foundation in 1905. Now the venue is available to hire for events, but the museum itself is worth a visit for anyone with an interest in the magic arts.