Cool things to do in London
November 2, 2017
---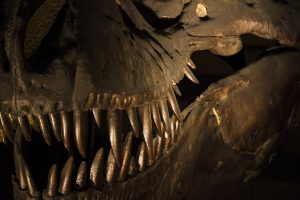 London is filled with exciting activities in every corner. It's one of best cities for anyone who is up for an adventure. If you're looking to experience the weirder side of London, we recommend trying out some of the activities below.
Les Trois Garcon
London also offers a variety of restaurants, some may seem odd, but it's something you've never seen before. For instance, you can find this restaurant called Les Trois Garcon which is known for their interior design that showcases preserved dead animals in the venue. Les Trois Garcon also has their shop where they sell some unique interior designs.
Ripley's Believe it or Not
The Ripley's museum is located in Piccadilly Circus and is home to many strange and unusual things. It's a great attraction for any age, and a definite must see while you're in London.
Bullshit Tour
The bullshit tour is not your ordinary tour guide. The trip provides a more comedic side of the history and landmarks of London. If you're up for a laugh with your friends or family, we recommend this for all groups!
Jar & Fern
For crafty activities, the Jar & Fern workshops run their terrariums projects all around London. The workshop consists of learning how to make your terrarium plant pot. A terrarium is a clear glass box that contains a plant. You can be creative as much as you like with creating your own terrarium.
Arty Party
The arty party is hosted in the Paint Republic where anyone can join and create their artwork while having something to drink and eat at the same time. You also get to bring home your own piece of work!
Museums at night
Some of the most popular museums in London including the Science Museum and Natural History Museum are open at night for the grown-ups! You may need to inquire which days they allow for a nighttime visit as they are only held once a month.