Traditional British Cream Tea
January 20, 2022
---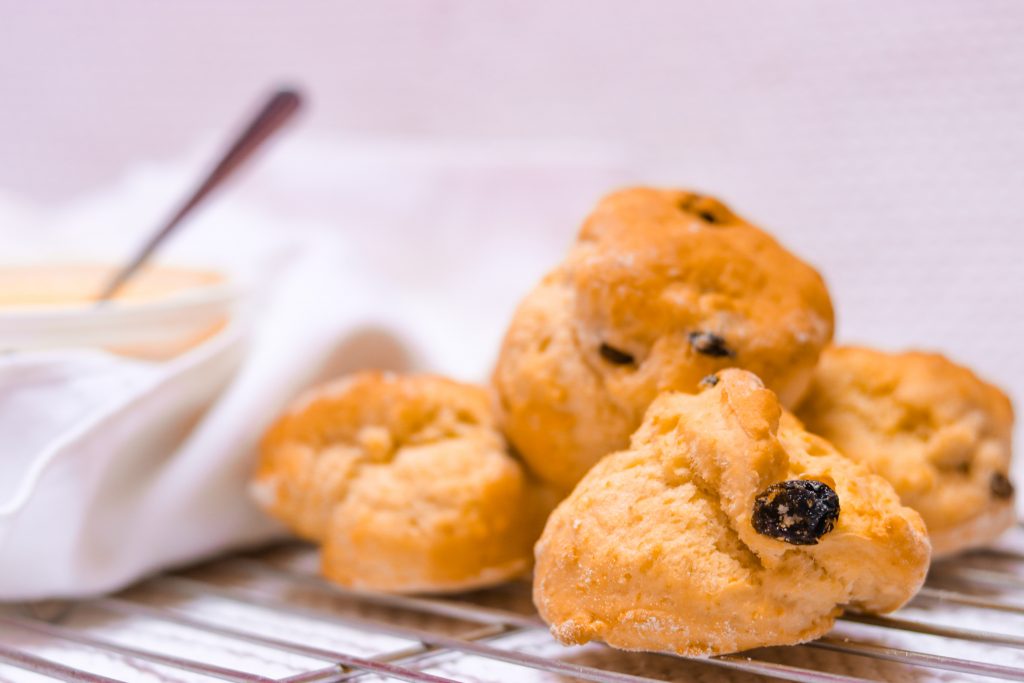 Cream Tea, also known as Devonshire Cream Tea is an afternoon snack that's served and enjoyed in a local tea room. Believed to have originated in Devon and Cornwall during the early 11th Century, typical cream tea will serve scones with clotted cream, fruit jam on the side and accompanied with a nice warm cup of tea.
A favourite British past time
An afternoon cream tea is a British pastime and gathering enjoyed by many people throughout the country, as well as visitors and tourists from all over the world. The idea of unwinding with close ones whilst enjoying a locally made scone and clotted cream became very appealing and fashionable, so you would often find Tea Houses, Cafe's and many establishments offering their own cream tea menu.
National Cream Tea Day
With its rise in popularity, the National Cream Tea Day was added in 2015, taking place on the last Friday in June of each year. Naturally, cream tea became more common outside of Cornwall and Devon that it can now be enjoyed in hotels, bread and breakfast, cosy team rooms, British coastlines, weddings, special events or even at the comfort of your home.
Cream Tea etiquette guide
Cream tea is best enjoyed when you're by following a common local tea room etiquette. Given the controversial debate over jam or cream first in your scones, there is no right answer, but it's worth knowing both preferences from Cornwall and Devon.
Only use your knife to spread the fruit jam and clotted cream in your scones. There is no need to slice your scone with a knife since it can easily split apart by pulling both halves with your hands
Set your required jam on the side of your plate before applying it directly to your scone halves. Adding butter underneath your jam and cream is common too depending on your preference
Devonshire method: Add your cream first before your fruit jam (since they believe that you wouldn't add your fruit jame spreads before butter on toast)
Cornwall method Add your fruit jam before your cream (since they believe that a fruit jam acts as a barrier between a warm scone and the clotted cream, thus preventing the cream from melting)
Famous Cream Tea rooms to visit in the UK
Fingle Bridge Inn, Drewsteignton, Devon: The Fingle Inn is located in a picturesque riverside with the backdrop of the Teign waters passing through a quaint stone grey arched bridge. The cosy and homely atmosphere and daily special cream teas made it a popular tourist spot for many decades.
The Mowhay, Truro, Cornwall: The converted barn cottage offers welcome cream teas to lodgers at no cost at all, so visitors can help themselves with the farmer's wife's homemade scones, homemade fruit jams and a tub of local cornish clotted cream in the fridge, as they overlook the distant meadows and tranquil wind farms on the patio table.