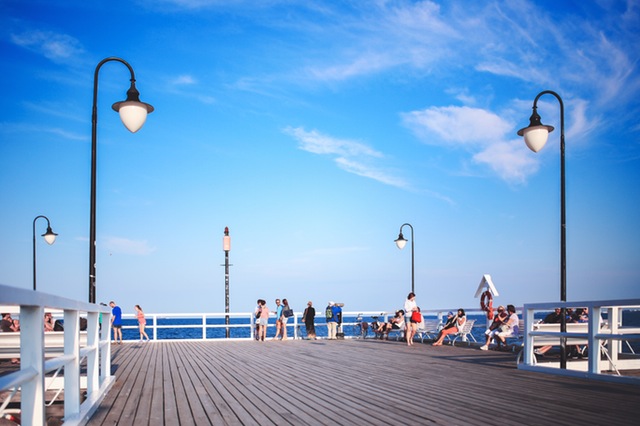 5 Top Seaside Resorts in the UK
April 19, 2015
---
If you are planning to visit the United Kingdom, this is a great decision you have made because there are a lot of things to enjoy. There are many resorts where you can stay and enjoy all the types of foods, drinks and other forms of entertainment that you have always desired. If you want to visit the seaside there are many resorts there that offer a great environment that you will live to enjoy in your entire life. Here are the best seaside resorts you can enjoy your times.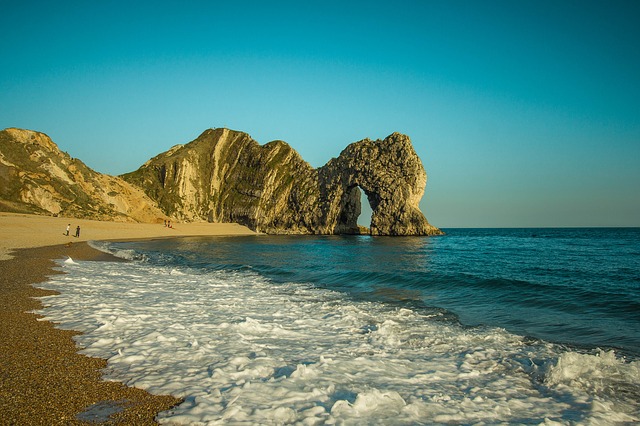 Dorset
Dorset is one of the most spectacular seaside resorts in the UK where you can get a memorable experience. Here you will enjoy a lot of historical properties that will remind you of history of the United Kingdom. There are golden sands and a buzzing waterfront sheltered sandy beaches. Its environment has a lot of natural landmarks including old harry rocks, Lulworth cove and others. There are also some fun places for the family where you can enjoy holiday of you will be accompanied by your family members. You can also decide to enjoy gentle strolls and enjoy brewed ales and others. Here you can also buy rock and sit on the deck chair as you get served with British ice cream from the vans.
Isles of Scilly
This is another famous resort where you can enjoy your holiday. You can reach here through direct flights and you can be assured to get stylish treatment. Even during the winter the resorts is a perfect place for you because it offers warmer conditions. One of its uniqueness is that it offers a simple and a more peaceful world that you might not get in any other resorts in the UK. Here you can ride on a beautiful horse along the lanes and byways to the seas shore and along the sandy beaches.
Suffolk
This is another exceptional resort that offers a lot of attractions to visitors in the UK. Here you will be able to enjoy the big blue skies, sandcastle competitions, flip flops and the golden sands. In addition, you also get boat trips out to the sea and along the historic harbor and waterways. You can also move out and take a walk and enjoy wildlife, rich wetlands and historic villages and towns. There is also the flag system whereby the flags are posted at the beach to monitor its condition throughout the day.
Brighton pier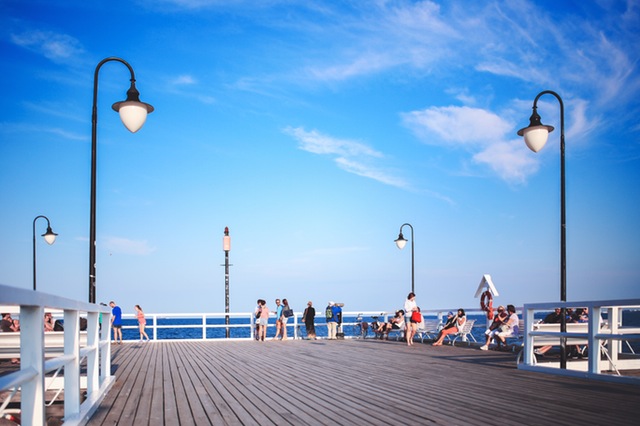 This is a great resort for families, but you can still try thrill rides overlooking the sea if you are brave enough. You can also get a fighter pilot experience full with nose dives and mid air loops. You can also try to get a prize by talking part in the Dolphin derby. The major aim of the quirky game is to roll the balls into the colored holes in order to make the dolphins swim through the waves. Afterwards you can enjoy traditional snacks including Brighton rock, candy floss, fish and chips.
The Sandcastle water park
This is a resort where you get the world longest indoor rollercoaster waterslide. There is water everywhere which has been used in every good way to create a labyrinth of turning slides, chutes and pools. When you are on the raft, you can be propelled into its two hundred and fifty meters at high speeds. There are also wide many snack and burger bars to spice your stay here.