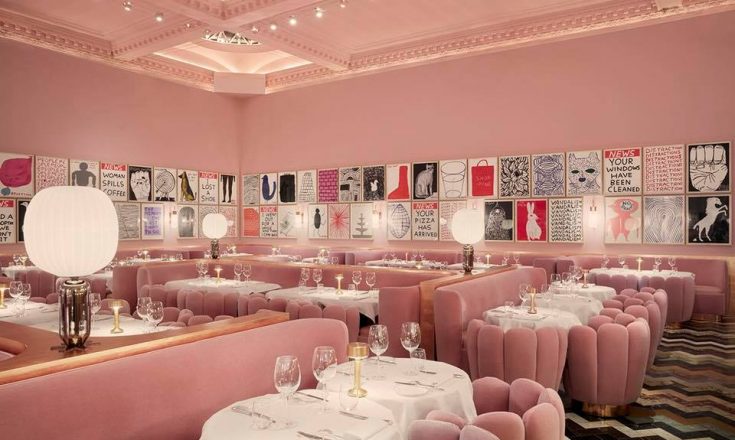 London is home to plenty of quirky things including places to eat! If you're looking to visit in London and are looking to experience a completely different eating experience, then read on as we've listed the coolest places to dine!
The sketch (see above image) is located in Mayfair which is not too far from Soho. The restaurants are filled with pink velvet sofa chairs and decorated with wall sketches from a British artist called David Shrigley. Another unique feature that you may want to check out while you're in there is their egg-shaped toilets! It's the perfect place for people who love art and quirky things.
Bob Bob Ricard is located in Soho. The restaurant is decorated with a classic art-deco all around. One of their quirks is having a button where you can directly order a champagne by one press! Just be aware that you will need to book a table before dining in. The average cost of dining in is around £60-£70.
The restaurant doesn't actually have any real cats lounging around, in fact, it's a family business that is highly themed with Thai decors. The whole style of the restaurant is completely surprising considering it's called a 'Cat Cafe'.
Dans Le Noir let you eat your food in total darkness. Don't even think that you can get away with using your mobile devices as a source of light as they are not allowed to be used inside the restaurant. Another thing that makes them different is that most of their staff are registered blind. It can be a fun and challenging experience to go with your friends or family.
The restaurant is known for its mixed hippy and chic decoration. The atmosphere of their greenhouse garden is one of the main quirks of the restaurant. The budget for dining in would cost you around £50-£60 per head.…