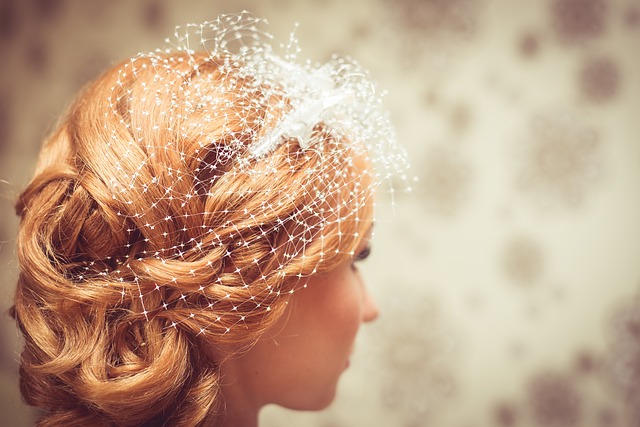 Top UK Wedding Boutiques
November 23, 2015
---
It is important that your wedding day must be glamorous. This begins with getting the best service providers. Below are some of the top end, high society Wedding Boutiques. They have been clustered in relation to the type of service the offer.
MOTHER OF THE BRIDE
Lalage Beaumont
Location: Knightsbridge, London
Lalage Beaumont is an exclusive British womenswear boutique based in London. They specialise in designer mother of the bride & groom wedding dresses and outfits. This is definitely one of the premier wedding shops in the area. The boutique that carries the name of the designer has a wide variety of elegant mother of the bride coats, silk dresses, hats, jackets, and suits that are modern, non-fussy, and classically chic. Lalage Beaumont is an internationally sought after designer who you definitely would want to dress your mother or your future mother-in-law in to look and dress the part.
BRIDAL GOWNS
Morgan Davies Bridal
Location: London and Hertfordshire
If you are looking for your perfect wedding gown, the Morgan Davies wedding gown boutiques is the place you should be heading to. With a wide collection of wedding gowns, you will totally be lost for choice. With over 20 years' experience and a long generation of brides Morgan Davies truly has the experience to clothe you on your great day. With exciting new wedding gown designs many that are their own exclusive collection you will definitely get what you are looking for and much more. Attentive and sensitive staff who are friendly Morgan Davies is the premier wedding gown boutique to go to.
Their designers include, Lusan Mandongus, Augusta Jones, Inbal Dror, Jesus Peiro, Elizabeth Gillis, Annasul Y.
Their London price range from £1,500 to £8,500 and Hitchin price from £900 to £2,500
Dress Dreams Bridal
If you are looking for grace, timeless and classical elegance, individuality and quality then Dress Dreams Bridal is the place to go to. Their designs are created by globally recognized designers. Dress Dreams Bridal are very passionate about what they do and recognize that a wedding gown choice is a very important decision being an occasion by itself. A glass of vintage champagne, expert and professional advise and step by step assistance in searching for the picture perfect dress is what you encounter when you visit their boutique making this a fun, easy and enjoyable experience in a beautiful and luxuriant location. The whole experience is private and personal. Customers visit the boutique by appointment only where an experienced fashion stylist consults with you and remains with you for the rest of the appointment.
Key designers include: Anoushka G, Diane Legrand, Mori Lee, Art Couture.
Price range is from £1,000 to £4,500.
Helena Fortley Bridal Dress Boutique
Believing that the dress plays a huge role in the wedding itself this bridal boutique focuses its attention on the wedding dress. They believe that you must be confident as you wear it, accentuate your style and give you a personal signature. They strive to give you the Cinderella experience when you wear the gown on your wedding day. Making the whole wedding gown shopping experience a memorable one they makes sure that finally you dream wedding dress comes to life.
 The stuff magic and legend is made of.
Key designers include: Paloma Blanca, Eliza Howell, Mandongus Lusan, Watters, Miquel Suay.
Stunning Bridal
Stunning Bridal are excited of the part they play in making your whole wedding experience fun and memorable. Having a luxuriant boutique and a wide collection of award winning designs. Stunning Bridal make the whole wedding gown shopping experience it's without question that when you make an appointment with Stunning Bridal their attention to detail and personal honest service is second to none.
Their designers include Mori Lee and Mark Lesley.
Price range is from £700 to £3,000
Gilling and White Bridal
Location: Leicester.
Priding themselves or trail blazing in new wedding inspirations, Gilling and White Bridal will work with you to realise your own unique and signature look. Conscientious in selecting their own designers who capture and reflect their brides dreams they have a wide range of wedding dresses to choose from.
Suzanne Neville, Charlotte Balbier and Two Birds Bridesmaids are some of their designers.
Prices range is from £1,000 to £3,500+
WEDDING ACCESSORIES
77 Diamonds
Diamonds are a ladies best friend and 77 diamonds live by that mantra. With access to over eighty percent of the global diamond market, you are guaranteed to find the perfect wedding ring that will become a family heirloom. A visit at their shop will help you to meet all your wedding accessories needs.
Liberty in Love
For all your wedding accessories need visit Liberty in love. With products ranging from hair accessories, lingerie, shoes, hats, tiaras, bags and wedding jewellery, this truly is a one stop shop for your wedding needs. With a guarantee of quality products, timely deliveries and professional assistance, Liberty in Love is the place to go to.
Glitz Secrets
Known for their vintage look, Glitz Secrets is the boutique to go to in this rhymes with your wedding theme. Wedding accessories, costume jewellery and hair accessories is the wide range of their products. Glitz Secrets is an international award winning boutique where you can except and get international standard service and products.